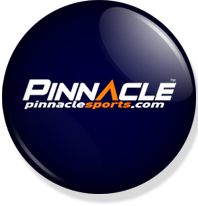 Following the success of the first questions & answers of Pinnaclesports which took place in the month of August, the team of Pinnaclesports decided to repeat the experience today at 1 p.m., hour of Quebec, on Twitter. This will be the occasion for punters sports, both beginners to professional, to direct their questions to the head of the betting, that this be on theories on the betting operation operations of a bookie, new markets of paris, or on any other issue related to sports betting.
At the first event "Questions & answers", the discussions were direct and made with humor and can expect something similar for this second edition. For example:
About how that would deal with a client that would earn $ 300,000 / month: "we will not stop this type of consumer. They could, however, leave after you buy their island in the Caribbean on the other hand... "But we have players who earn much more than that!"
About the possibility of a promotion of free bets on Pinnacles: "only if you want less beautiful coastline... and we do not want!"
About Betfair which tax winning players: "we love! I'm a big fan of this new tax and the high cost of Betfair!"
About the highest limits on Pinnaclesports: "We did $ 500,000 on the Champions League, but wait till you see the next year's World Cup!"
PinnacleSports team is already waiting for your questions to This email address is being protected from spambots. You need JavaScript enabled to view it. (include your username on Twitter in your message). Alternatively, you can directly write your question on their Twitter (@pinnaclesports) en y ajoutat the hashtag #pinnacle. The next day, the transcript of this question period will be posted directly on Pinnaclesports.com for those who could not be present.
At the end of the hour, Pinnacle you will unveil his plans for the World Cup as well as other projects, then end with the drawing of a few pieces of clothing in the colors of Pinnaclesports.

If you have no account yet PinnacleSports, enjoy the best odds today by clicking on Registration PinnacleSports.
You can discuss on PokerCollectif forums: PinnacleSports: 2nd Q & A today on Twitter
BLOG COMMENTS POWERED BY DISQUS
---
Floyd Mayweather Jr would have wagered 10.4 million on the Broncos

< Prev