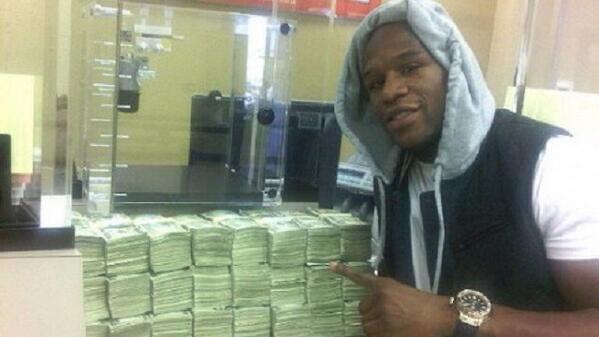 You have noticed changes in the sides and the gap to the Super Bowl this Sunday between the Seattle Seahawks and the Denver Broncos? Look no longer: it is likely either due to upgrading of 10.4 million that Floyd Mayweather Jr. would have bet.

Indeed, Floyd Mayweather Jr would have placed a bet of 10.4 million on the Denver Broncos and their star quarterback Peyton Manning, that he believes capable of covering a difference of two points. It would have used no less than 7 different agencies to carry out its implementation (because no agency wanted take the gamble as a whole).

The champion boxer, whose fortune is seen be over 80 million, is not his first sports bet: he is known for his huge bets in different sports. Recently, he had bet $ 220,000 on a college football game. He would also bet 5.9 million in June last on the victory of the Miami Heat in part 7 of the NBA Finals (bet that would have earned it 6.5 million).

Will make it again lucky hand?
Discuss this article on the forum by clicking the following link: a bet of 10.4 million for Floyd Mayweather.
BLOG COMMENTS POWERED BY DISQUS
---