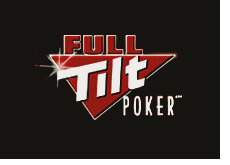 According to a number of unspecified sources, it seems that one of the potential buyers of Full Tilt Poker is a conglomerate of companies of poker online including Playtech (IPoker network), Bwin Poker (PartyPoker & Ongame) and 888. These rumors go against previous rumors from Full Tilt Poker, who stated that the European investor was not involved in the online poker industry. It is therefore difficult to know if the rumours are mere speculation, if Full Tilt Poker was not completely transparent for investors in discussion with them, or if the initial investors are no longer in the race for the purchase of the site.

Since the 'Black Friday', Full Tilt Poker is struggling to stay afloat. Many new revealed different anomalies and questionable methods. These news, including include the use of funds of players who have been used for operational expenditure and marketing; dishonest employees who sold accounts with 100% rakeback; loans to some professional players drawn from even the merits of the other players; the acceptance of filing via eCheck despite the absence of payment processor to actually perform this trnasaction (thus causing a loss of 160 million when Full Tilt Poker finally attempted to collect these funds a few months later).

If the rumors are true and Full Tilt Poker is purchased by a conglomerate of online poker sites, it is likely that the first thing on the agenda will be to reimburse players who have been waiting for mid-April to retrieve their funds on Full Tilt.

You can discuss this rumor by clicking the following link: a conglomerate of online poker sites interested in Full Tilt Poker.
BLOG COMMENTS POWERED BY DISQUS
---