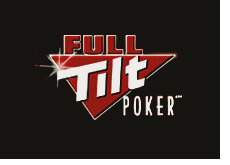 According to rumors, french investors would have taken seriously the option to purchase Full Tilt Poker. In an interview, Jeff Ifrah, a lawyer associated with Full Tilt Poker, informs that french investors would be reached a potential agreement with FTP. Their first visit to Dublin it would been dated August 24.
According to Ifrah, investors funds are under review by FTP and the U.S. Justice Department.
According to the agreement between the two parties, if FTP is sold, should be that all players be paid! The lesser under deposited by a player from any country should be submitted on request. This detail is essential as a result things.
The DoJ has already received a copy of the agreement (including the terms and conditions) in question. Investors hope that follow-up to this agreement, the DoJ receives money that is due to pay the fines and other fees that FTP needs, which should inform of the civil lawsuits they face. The Gaming Commission of Alderney is aware of this agreement (which, let us remember, is not official, but waiting might say). She received the necessary information from the 2 parties (FTP and investors).
For the moment, investors do not want to be known since the agreement is not official and that no agreement has so far been taken with the Alderney Gaming Control Commission or the Department of Justice.
Although this news is a very good, there are still some obstacles to come to a final solution.
Firstly, the AGCC will accept investors and must somehow be flexible against them. Same thing for the agreement with the DoJ. According to the latest news, FTP would be very confident for the rest of the things.
The AGCC held a hearing as we know this week with FTP and suite to these few hours of Exchange, the possibility of revoking the licence already suspended FTP was real. Investors have requested that the licence is not revoked immediately to allow them more time. Given this information, the AGCC has probably not yet taken final decision, but a clear-cut decision should be known tomorrow in London.
PokerCollectif will be a duty to give you more information.
BLOG COMMENTS POWERED BY DISQUS
---