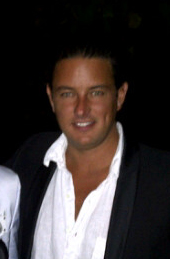 In the official records of the Department of Justice of United States, found that the owners of PokerStars and FullTilt Poker have charges against them. You could also see that Scott Tom, owner of Absolute Poker network (Cereus), was also part of the accused.
No need no more so the machine rumor or market. What is Scott Tom was still owner of Absolute Poker? Many already suspected that Scott Tom was still behind the Cereus network.

PokerCollectif has learned, through one of its members, Scott Tom could be more involved as some might think. According to a close to Scott Tom, the latter would always be behind famous gambling site. According to her, Scott Tom would have "pretended to leave". Since the last events, Scott Tom found in Costa Rica. He lead several companies in several countries. According to her, Scott Tom is heavily addicted to alcohol since the events of the last days.
Scott Tom would also talk about his involvement in the scandal of the superusers, like what Scott was able to directly see the cards of his opponents.

You can discuss this new by clicking the following link: false start by Scott Tom: he would be still involved on the Cereus network.
BLOG COMMENTS POWERED BY DISQUS
---