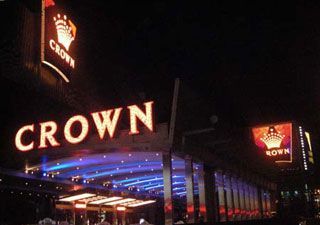 Some sources say 32 M$, other 33 m$, but all agree that there is a greater than 30 M scam $ at the Melbourne Crown casino. According to the information available to date, the suspect allegedly used internal surveillance cameras to commit his crime. In addition, the suspect would have the help of an employee of the Crown Casino. The employee has so far been put at the door.
Using the internal camera and headset (by which the suspect received crucial information), he would have managed to fly 32 M$ to high tables limits of the casino in very little time (money was won in only 8 hands).
'The Crown surveillance system included cameras that can be precisely directed and can zoom in on the gaming tables' says Linda Hancock of ABC and author of a book on the establishment: "these systems are further reinforced by additional cameras in the 'high limits' rooms where big players involving millions of dollars."
Although the Victoria Police has already opened an investigation into this crime, there is little detail: it does not know the names of the suspects, it is not known how many people were involved in the case or alternative or the limits in question. We know only that it's game with high limits (highstakes).
According to the ABC network, intercept the signals from surveillance cameras as did suspects is a much easier task, which facilitated the task of the hackers. Probably the casino must review certain security measures.
For now, casino officials do not comment on the incident (probably to do no harm to the investigation already initiated).
As soon as more details will be made public, PokerCollectif provide you.
In the meantime, discuss this news on PokerCollectif forums: scam, 33 M$ to the Crown Casino's of Melbourne
BLOG COMMENTS POWERED BY DISQUS
---