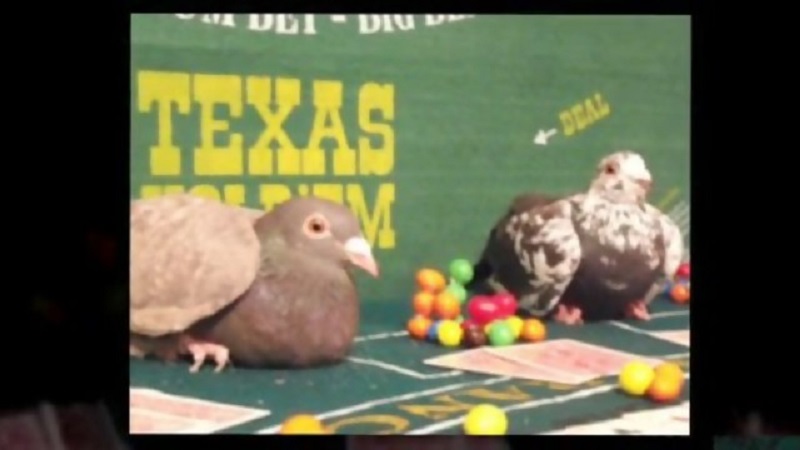 In poker jargon, bad players are often called fish, but also pigeons (as in the classic movie Rounders).
In a serious study published recently, the Warwick University attempts to establish links between the attitude of the gamblers and pigeons. With the collaboration of researchers from the Canadian University of Alberta, the British has submitted pigeons and humans at the same battery of tests.
There were 4 proposed tests. Two resulted in higher rewards and two led to less attractive rewards. The rewards have been designated according to species, of course.
According to the results of the study, pigeons as human subjects had a 35% higher than the average result to a risky option for greater gain.
According to the study: "Both humans and pigeons were shown to be less risk averse for high rewards then they were for low rewards and this is linked to our past memories and experiences of making risky decisions [...] When people gamble, they often rely on past experiences with risk and rewards to make decisions. [...] What we found in this study is that both pigeons used these past experiences in very similar ways to guide their future gambling decisions - Any big wins we've had in the past are memorable and stand-out when we are making our decision to gamble again."
To read the conclusions of the study, you can consult the site of Warwick University.
BLOG COMMENTS POWERED BY DISQUS
---