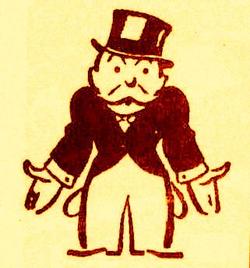 A player Reims (Châlons-en-Champagne, France) dismissed his complaint against the State last Tuesday while it was waiting for the verdict since last December. This player alleged that the State allowed him to play despite its inclusion on the list of banned by the Ministry of the Interior game.
The 37-year-old man claimed the sum of 100,000 euros in damages to the State because has not prevented it to play poker.This player has discovered poker in 2007 and began playing in a reasonable manner. He used money he could afford to lose. Later, he began to play more and more and become very dependent on poker. Its losses per month could go up to 18,000 euros.
Having lost the equivalent of his annual salary in a few months, he went to the police and asks him prohibiting access to poker rooms. Her name is therefore placed in a file for that purpose. For your information, since May 2010, playrooms approved in France should consult the file of the Ministry of the Interior before authorize the registration of a player. To date, this file has 36,000 names. Each month, about 800 names are either added or removed.
A few months pass and the man plays more poker. But a little later, he decides to play again and it has no problem to deposit large sums or play (or to lose might say). The man in question loses again and becomes depressed. He therefore attacked traders who left him going broke, but realizes that the problem is not them, but the Ministry of the Interior who believed him living in the Haute-Marne and non of the Marne. It is the french state that has made a mistake and, according to him, because of this error, he lost large sums of money. Justice does not give him reason and dismissed its motion.
How can the State be held responsible in this kind of situation?

Discuss this news on PokerCollectif forums: unusual: A Reims player dismissed his complaint against the State
BLOG COMMENTS POWERED BY DISQUS
---