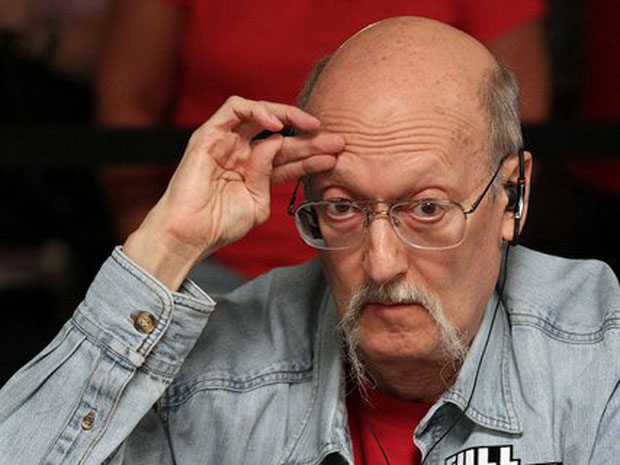 Steve Zolotow is a professional poker player and a businessman. It has also a few restaurants and bars in New York City.
He was also a partner of regular game with Howard Lederer, Dan Harrington and Erik Seidel.
Today, the businessman learned a very bad news. He must say goodbye to $ 886,000 diamonds.
In 2000 while living in New York, Steve Zolotow went to Toronto at the bank where he stored his diamonds. It provides a quick round-trip between Toronto and New York. At the airport, he fails to declare its diamonds. Later customs asks him if he conceals something and he confesses to carry close to a million dollars in diamonds.
From this moment, he is handed over to the authorities and its diamonds are confiscated. He is then accused of crimes 2: customs fraud and illegal import of goods.
Steve takes a lawyer and he gets a good semi News: charges against him are dropped. The bad news is that it doesn't always have its diamonds.
Steve and his lawyer must make a call to retrieve the diamonds. They have 30 days to do so, but do not at the time prescribed by law.
It can no longer ask its diamonds.
The Canadian Government decided to sell this property to the highest bidder. A happy buyer will be able to get your hands on these jewels for the modest sum of $ 250,000. The money is paid to the Canadian Government. Since then, Steve Zolotow continues Canadian authorities to retrieve the value of the diamonds.
Recently, the Federal Court of Appeal dismissed this appeal. Steve commented: "this is a Government flight. The Canada has found a legal way to steal my diamond and I had the pleasure of spending a weekend in a jail in Toronto.
Zolotow had purchased diamonds in 1993 while he often played poker against a diamentaire that it was windy investment in diamonds. According to his account, it was an excellent investment that would take the value. According to his advice, Steve bought diamonds and stored them in the trunk of a bank in the Canada, where he thought them more safely. Unfortunately for him, the diamonds were never able to leave the Canada.
Discuss this article on the forums of PokerCollectif: unusual: the Government of the Canada he confirsque $886K diamonds!
BLOG COMMENTS POWERED BY DISQUS
---