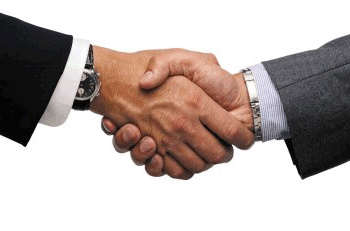 A new that will make happy the Kirb in this world! In all likelihood, Absolute Poker and UB (of the Cereus network) would be arrived at an agreement with the Department Of Justice (DOJ) of the United States last Tuesday. For the moment, the complete and detailed agreement is not available. According to available details, the agreement would be similar to that between the DOJ and PokerStars/Full Tilt Poker. 2 sites could therefore pay US players whose funds were blocked so far today. The only difference between this agreement and the agreement between PS and FTP is that Absolute and UB will not find their .com. Yesterday, a press release stated: "Absolute Poker has come to an agreement with the United States in the New York Southern District Attorney. Under this agreement, the Prosecutor agrees to provide assurance that an advantage tier will be able to work with Absolute Poker to send funds to the players".

This is an important step towards the full refund of all players.

This news is obviously excellent, but remains still several steps before the players have money in their pockets. Absolute Poker says that there is still some "legal problems to resolve".

Further one can read: "as noted above, Absolute Poker took all necessary measures to close shop in the United States. Blank Rome LLP will continue to discuss with the Attorney to finalize the transfer of the funds to the American players".

PokerCollectif will keep you informed as soon as possible new developments in this matter, particularly when the precise terms of the agreement are known.

Quotes from the press release are free translations of the official release that you can read below (in its original English version).

Discuss this news on PokerCollectif forums: Absolute poker comes to an agreement with the Department of Justice (DOJ)


FOR IMMEDIATE RELEASE
10 MAY 2011
CONTACT: This email address is being protected from spambots. You need JavaScript enabled to view it.
ABSOLUTE POKER REACHES AGREEMENT WITH
U.S. DEPARTMENT OF JUSTICE

St. John's, Antigua and Barbuda (May 10, 2011) - Absolute Poker, including the UB (formerly Ultimate Bet) brand, hereafter "Absolute Poker", issued the following statement today in relation to civil and criminal matters filed in federal court in Manhattan and made public on April 15, 2011:

Absolute Poker has reached an agreement with the United States Attorney's office for the Southern District of New York ("S.D.N.Y.").  Under the agreement, the US Attorney's Office has agreed to provide all necessary assurances that third parties may work with Absolute Poker to facilitate the return of funds, currently held by third party processors, to players located in the US. This provision is an important step to returning US player funds.

The Company has also notified the S.D.N.Y. that it has closed its US-facing operations, and it has agreed to the termination of real money play poker in the US.  As such, Absolute Poker has not requested the return of its worldwide domain names, www.AbsolutePoker.com www.UltimateBet.com and www.UB.com, and today's agreement does not provide for their return. The agreement also provides for the appointment of Monitor, approved by the US Attorney's Office, to assess the Company's compliance with the terms of the agreement.

Absolute Poker's top priority has always been, and remains, the refund of account balances to its U.S. players.  Unfortunately, the Company still faces several legal issues which must be navigated before funds can be paid out to US players. The Company's US attorneys, Blank Rome LLP, continues to work diligently to resolve these issues, which is a necessary further step to facilitate the return of funds to players.  Player funds, therefore, will not become immediately available for withdrawal as a result of today's agreement with the DOJ.

A Company spokesperson said: "Today's signing of the agreement with the DOJ is an important step towards the safe and efficient return of funds to our US players."  We can now move as expeditiously as possible to collect player ceremonies from third party processors as a prelude to establishing proper mechanisms for the return of funds to our US players.  As previously announced, we have already taken specific actions to exit the US market by closing our U.S.-facing operations.  Blank Rome LLP will continue to engage in discussions with the S.D.N.Y. in order to complete the necessary agreements for the final transfer of frozen fund balances to our US players.  This remains our highest priority.  We will continue to update our players and the poker community, as we move forward to resolve outstanding issues."
BLOG COMMENTS POWERED BY DISQUS
---