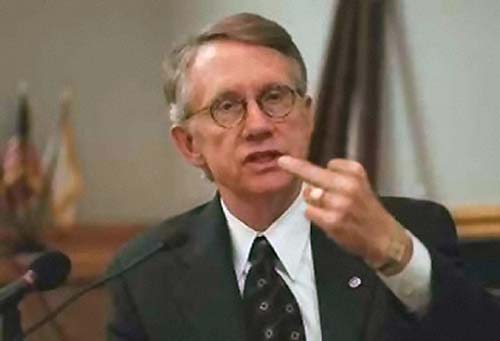 " Andrew Feldman, one of Team Full Tilt Poker pros announced yesterday a very sad news in connection with online poker:" the law will be not be passed or attached to other legislation in the final days of this session of Congress. Online poker will not be legalized in the United States in 2010 ". On the PokerNewsDaily site could read: "Bill is dead", to thus support according to Andrew Feldman.
The project we are talking about is Senator American Democrat, Harry Reid, who strongly supports the legalization of online poker in the United States for groups that direct land-based casinos. The project sought among other things to issue licences to operators wishing to offer games of poker in line according to the french model. A specification would then established and authority will be responsible for ensuring compliance with the rules.

It would only allow casinos, horse racing organizers and owners of already existing offer slot machines poker online during the first two years after the adoption of the Act. The purpose of this Bill was to "create a federal law on gambling that never existed in our country and imposed new taxes on an unprecedented plan this activity asks a thoughtful deliberation, not a back room deal" tell us three representatives of the Republican party. The Wall Street Journal had even made new.

Harry sees so its draft reduced to nothingness and everything will be again for the next year. When his project was initially launched, it had not received a very good reception. California Online Poker Association (COPA) also wanted to counter the project from Mr Reid by introducing a law in California: "COPA opposes the efforts of Harry Reid because it damages California. Harry Reid is the share beautiful to the interests of the game at Nevada because they largely supported his campaign during the last parliamentary elections. California is a deficit of 25 billion$ and has a 12% unemployment rate. All revenues generated by the poker online in California should remain in California, and not to move to Washington, DC, in Nevada or offshore."

The purpose of the Bill of Mr Reid was to create new revenue streams and prevent that online poker revenues are leaving the United States. When a bill that will make unanimity?

Disctutez of this article on the forums of PokerCollectif: another bad news for online poker.
BLOG COMMENTS POWERED BY DISQUS
---