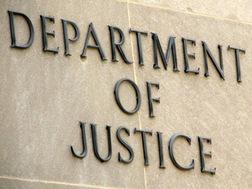 Recently, PokerCollectif pointed out you that the trial of Chad Elijah and John Campos would take place soon. April 9 next to be exact. At this trial, Daniel Tzvetkoff will be present and there will be questioned as a witness (which will obviously be very bad for them given all the knowledge that has Tzvetkoff).
Today, we learn that one of the two accused (among 11 suspected figures in black friday), Chad Elie, decided to plead guilty. Following these admissions of guilt, the testimony of Daniel Tzvetkoff could be shorter than expected.
He pleaded guilty at a hearing held in New York. He admitted then you have created sites to facilitate transfers to PokerStars and Full Tilt and thus deceive banks on the destination of the funds.
For these crimes, Chad Elie likely 85 years in prison. Because it helps the justice to resolve this matter as quickly and saw his cooperation, his sentence will be less. According to some analysts and according to the website DiamondFlush, Chad Elie could have to pay a fine which could go up to $ 500,000 and spend between 6 and 12 months behind bars. Chad Elie is the fourth person to plead guilty as part of black friday-related arrests. It y Ryan Lang, Ira Rubin and then Brent Beckley. Today it is the turn of Chad Elie to plead guilty. Elijah know its award on October 3. PokerCollectif will keep you informed of other details that date come.
Meanwhile John Campos was always innocent and for this reason, his trial will now be to April 9.
Discuss this news on PokerCollectif forums: Black friday: Chad Elie pleads guilty
BLOG COMMENTS POWERED BY DISQUS
---