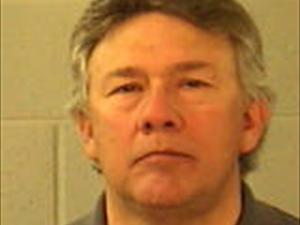 Present at the outset the two characters. John Campos (not to be confused with Gabi Campos who was until February 1, at the head of PokerStars) is a former vice-president of the Bank of Utah and would have accepted an injection of liquidity against a small hand transactions in online poker.
For its part, Chad Elie is a payment processor that is accused of facilitating the movement of funds between money from US players and the poker companies.
These two men are part of the eleven accused persons in respect to Black friday.
In their defense, the accused claimed that poker is not a game of gambling and that the Wire Act 18U.S.C. § 1084, should apply only to sports betting (in other words, that the Wire Act does not apply in this case).
As a reminder, last December, the Ministry of justice of the United States had released a 13-page document that clarified its position on the Federal Wire Act, an Act prohibiting Interstate online betting.
According to the legal opinion of the justice, only online betting "on sporting events or competitions" are affected by the Wire Act, excluding the fact even poker online Interstate illegal gambling. On the other hand, the Minister of justice stated in this case that these decisions would not influence the ongoing proceedings against several poker rooms online including Full Tilt Poker and PokerStars.
In its defence, the DoJ says that if the Wire Act can be misinterpreted or fuzzy on the subject, the Illegal Gambling Business Act poker and the UIGEA they are not. For these reasons, asked that the 2 accused is not bleached.
Judge Lewis Kaplan in this case therefore rejected the arguments of the defence. According to the judge, even though the Wire Act does not apply in this case, the persons in question are still in the wrong in this story under the Unlawful Internet Gambling Enforcement Act.
Later, judge Kaplan found the argument that poker is not surprising "gambling". He said that Campos and Elie will also have to defend themselves to prove that they did not violate the Illegal Gambling Business Act in this case. In the words of the judge, it would be inappropriate at this stage to dismiss the charges for "lack of evidence".
Campos and Elijah have their trial the following month — almost 1 year to the day after Preet Bharara, Manhattan Prosecutor closed the operations of PokerStars and Full Tilt Poker and charged 11 men of illegal activities. He has also pursued these companies for an amount exceeding $ 3 billion.
Therefore, even if some charges could fall during their trial, it is almost impossible that these two men come out intact, including relating to charges of money laundering and of illegal game company.
Discuss this news on PokerCollectif forums: Black friday: judge Kaplan refuses to whitewash Campos and Elijah
BLOG COMMENTS POWERED BY DISQUS
---