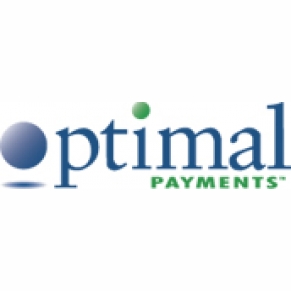 Brief return back.
A few weeks ago the company Neovia had recently completed the acquisition of Optimal Payments. Neovia Financial PLC is a company located on the Isle of Man and regulated by the United Kingdom british. It was founded in 1996 and earned revenues of the order of 65 million USD in 2009. A little more than 450 employees working for it.
Optimal Payments (http://www.optimalpayments.ca/ )
) is a provider of direct payment solutions for merchants online in North America and Europe. This transaction is estimated to be 50 M$.
Optimal Payments is located in Montreal and has offices in Gatineau as well as in the United Kingdom.
The purpose of the transaction was for company Neovia to be more present in North America, market growth according to it.
Today, we learn that Neovia Financial PLC (which regulates between other Neteller and NETBANX) will change its name to Optimal Payments PLC. In addition to change the name, some important changes will have places.
On the London Stock Exchange, you can now find the Optimal Payments PLC under the name "OPAY" instead of the former "NEO". In addition, Optimal Payments has opened a new website.
According to the company's website, the name change is to simplify things (simplification of management and less mingling for customers). But, probably that they just want to make forget the name to Neovia who has had problems with American justice.
In 2006, when the Unlawful Internet Gambling Enforcement Act (UIGEA) was passed, one of the targeted companies was Neteller (Neovia regulated). In 2007, the two founders of Neteller (two Canadian citizens) were arrested and it had demanded the judgment of Neteller transactions for US players. NETeller was then recognized to be a tool very preferred among players online (online poker), casino online, sports betting, etc. In 2009, the case between NEOVIA and the U.S. Justice Department was settled. We imagine that by changing the name, NEOVIA leaders want to forget this slice of history.
Optimal Payments offers therefore always the options payments (open since 1999) Neteller and NetBANX (operational since 1996), but in addition, the card Net +, a debit card that can be prepaid or linked to a bank account. Optimal Payments will cover 180 countries in the world.
NETeller is still used by poker players who are not from the United States. Several big sites like Full Tilt and PokerStars Poker accept this payment method.
Discuss this article on the PokerCollectif forums: NEOVIA Financial PLC becomes Optimal Payments PLC
BLOG COMMENTS POWERED BY DISQUS
---