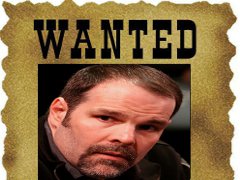 A new page of history is being written in the great saga of Full Tilt Poker.
In fact, we learned yesterday that Howard Lederer and Ray Bitar would have bought cars with illegal revenues and that the DoJ filed a complaint against these men. In total, the Department of Justice ameriain claims the confiscation of US $ 137.5 million 4 men (see details below). This complaint was filed Monday 10 September 2012 and is the second complaint civil following the now famous Black Friday.
The second amended complaint also adds the Travel Act 18 U.S.C. § 1952, federal criminal legislation, to support the request for confiscation of assets acquired with illegal funds. This law prohibits travel "between States or abroad under racketeering enterprises". The addition of this Act brings new legal arguments to the DOJ in addition to the Illegal Gambling Business Act Gambling banning online gambling and the Wire Act regulating electronic payments.
This new complaint says Howard Lederer expenditures between the end of the year 2006 until September 2011.
Altogether, the complaint estimates the amount associated with the conduct of criminal cases filed on different accounts to $ 44.314.997,31.
In this amount, there are $3.654.654,35 paid via personal accounts at Merlin Contracting & Development, LLC for the construction of a principal residence or a second home in 2007. The complaint cites still an amount of $ 6.859.070 which was paid "with Lederer's personal account, with the account of Lederer and Council by cheques of Bank in the construction of this House".
In addition, there is mention of the use of illegal funds by Howard Lederer to finance its pension funds, payment for loan, the payment of property taxes and the purchase of many cars - including a 2008 Maserati GranTurismo, a 2008 Audi Q7, a 2008 Audi A8L, a 2009 Audi A8, Audi A8 L Quattro 2012 and a Shelby Cobra 1965.
The complaint also made the list of expenditures by Bitar referring to the purchase of two houses in Glendora, California. With regard to expenditure of our other two protagonists, one does not know yet all the details. It knows when even the amounts which they are claimed.
The DoJ wants therefore to seize 42.5 million to Howard Lederer, 42.5 M Chris Ferguson, 40.8 M Ray Bitar and ultimately 11.7 M to Rafe Furst.
Blame that on their reproaches are as follows:
Illegal games
Violation of the Travel Act
Bank fraud
Electronic fraud
Money laundering and conspiracy to launder money
Concealment of money laundering and of conspiracy
Money laundering and international conspiracy
Money laundering in mass and conspiracy
Promotion of money laundering and conspiracy to fraud against Full Tilt players
Concealment of money laundering and conspiracy to fraud against Full Tilt players
Money laundering and international conspiracy to fraud against Full Tilt players
Money laundering in mass and fraud conspiracy against Full Tilt players
PokerCollectif will keep you abreast of developments in this lawsuit.
Discuss this news on PokerCollectif forums: second civil complaint against Lederer and Bitar
BLOG COMMENTS POWERED BY DISQUS
---