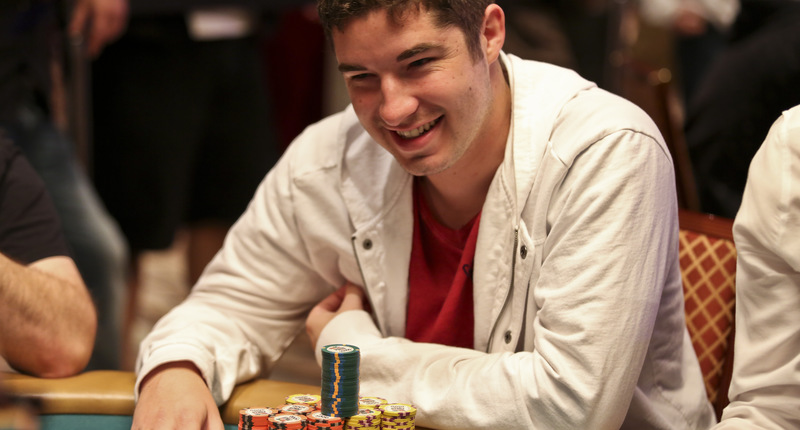 Lately, PokerCollectif informed you that several US players from FTP have received their money that was frozen on the poker more than 1000 days room already.
These players include Blair Hinkle, who was surely one of the happiest to regain his money.
In an interview with Card Player, he tells that he had more than a million dollars of frozen on FTP. The large portion of this amount came from its first place in the Main Event of the Full Tilt Online Poker Series (FTOPS) while he had won 1 M$. A few months later, the site closed its doors during the event is known as the "Black Friday".
In the interview, he tells us what he will do with the money:
"I did realize a lot of work on my house lately." And then I bought a beautiful engagement ring for my girlfriend. Today I have a little sense of freerolle everything. It used somewhat compared to all the money is spent, in particular with the renovation of the House. Then the payment taketh away us a very large weight of the shoulders."
This amount will also allow him to come back even stronger in the poker world:
"I hope that it will allow me to settle comfortably and on the circuit permanently. I have really problems in terms of bankroll management then everything should be okay. [...] Even if it could be very fun to sign up for the Big One For One Drop, I in did not really intend to".
Blair Hinkle had perhaps 1 M$ and more blocked on FTP, but it has not prevented to play big tournaments and its gain last summer of 1. 7 M$ had to comfort him at least a little to have so much money stuck on FTP. It says on this subject:
"It has had great importance. For a long time I was forced to fend off various projects that were dependent on money from Full Tilt. I promised myself that this would not be the case, but unconsciously, you always keep it in a corner of the head. Therefore a true liberation today, even if the victory at the Hard Rock had already helped to advance certain projects."
You can read the rest of the article (in English) on the website of Card Player.
Discuss this news on PokerCollectif forums: Blair Hinkle recovers finally his million blocked on FTP
BLOG COMMENTS POWERED BY DISQUS
---