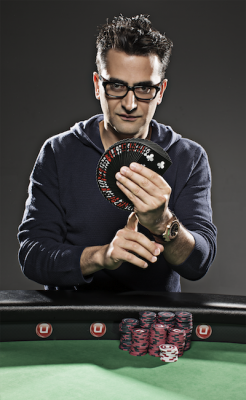 ITS TIME! This is what looks like Bruce Buffer, presenter of mixed martial arts organization UFC fights! It is today that will be distributed the first legal hand to the United States! All will be held on UltimatePoker.com (with ties to the UFC just)-9: 00 pm PST in the State of Nevada!
In this regard, Tom Breitling, president at UltimatePoker said: "we are proud to be the first company to propose the legal and secure online poker real money players." We have worked closely with state regulators in order to demonstrate that our unique and attractive platform is that, more than any other, in which players can have confidence. Ultimate poker is intended to be the choice of players for online poker".
As PokerCollectif had already spoken you, the biggest winner of all time at the poker, Antonio Esfandiari, will represent the poker room! He comments: "this day has been long awaited. "Online poker is finally in the United States, and in a completely lawful manner". I signed up to be the Ultimate Poker Ambassador because I knew that the people of this company would properly things. I signed, because UltimatePoker.com is the place where I wanted to come and play. Now, everyone can".
Note that you must have the feet to Nevada when you play at this poker room! You must also be at least 21 years old. Your citizenship is not of importance, which therefore means that the poker room is also open to tourists!
If you plan to play a few tournaments during the next WSOP, you can already create an account from Quebec in preparation for your visit to the United States. When you are on the spot, you can legally play poker online on this site!
Discuss this news on PokerCollectif forums: Poker in the USA: UltimatePoker distributes its 1st hand today!
BLOG COMMENTS POWERED BY DISQUS
---