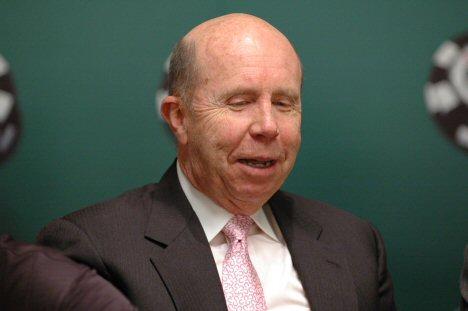 Things could better go for Full Tilt Poker in the coming weeks. The Savior named Jack Binion. Its name doesn't tell you anything?

Besides being the founder of the World Series of Poker and president of Wynn International hotels, Jack Binion is a casino magnate.

The new point falls since lately, as the readers of the PokerCollectif know, Full Tilt Poker has harshly criticized for have not repaid as soon as his players. Phil Ivey has even decided to boycott the 2011 WSOP to protest his displeasure and out of solidarity for the players. At the time of this writing, FTP has a gap of 60 M$ to manage.

The insecurity of the players to receive their cashout could be thing of the past if the rumors are true and that Jack Binion really invested funds are expected.

This news was also already communicated to Phil Ivey during his visit to Ireland, there where he discussed the future next Full Tilt Poker. It would have been reassured by these rumors of investment. The rumor even more would go further by saying that the agreement between Full Tilt Poker and Binion would be about to be signed.

If investment there, the players in the room could glimpse hope to quickly review their funds. Adam Small, CEO of Protos Marketing, announced in parallel on PocketFives that Full Tilt Poker is about pay US players. According to Adam, FTP should soon announce the news.

Pending confirmations, you can discuss this article on the forums of PokerCollectif. We will keep you informed of any development in this story, as usual.

Link to discussion forums: things could go better for Full Tilt Poker
BLOG COMMENTS POWERED BY DISQUS
---